About IROCC
About the Illinois Retired Officer Concealed Carry (IROCC)
On July 22, 2004, Congress passed, and the President signed, the Law Enforcement Officers Safety Act of 2004 (the "Act"), Public Law Number 108-277, 118 Statute 865 (2004), codified as 18 U.S.C. §§ 926B and 926C. 
With certain limitations and conditions, the Act exempts active and retired "qualified law enforcement officers" from state laws and local ordinances prohibiting the carrying of concealed firearms.  In accordance with the Federal Act, Illinois passed Public Act 94-103 (2005) that provides for the annual firearm qualification of qualified retired law enforcement officers required under this federal law. 
Coordinating and completing the federally mandated yearly "firearm qualification" and issuance of the IROCC card is the only function statutorily granted the Illinois Retired Officer Concealed Carry program by federal law. We do not offer legal opinions or attempt to clarify information of these Federal Statues.
For information provided by TSA on transporting firearms and ammunition, please click here.
Guidelines for Qualifications of Retired Law Enforcement Officers
Law Enforcement Officers Safety Act (HR-218)
Military Applicant Information
DoD Instruction 5525.12
Implementation of the Amended Law Enforcement Officers Safety Act of 2004 (LEOSA)
United States Air Force
Air Force Manual 31-125
www.leosaonline.com
Air Force Office of Special Investigation (AFOSI)
www.osi.af.mil
United States Army
Army Directive 2015-03
www.leosaonline.com
United States Marine Corp
Order 5580.4
United States Navy
LeosaNavy.com
Others, Misc.
DoD Instruction 5505.16
Vendor for United States Air Force and Army LEOSA Compliant Photo I.D. Cards
Defense Consulting Service
www.defenseconsultingservice.com
IROCC Participants Who Are Permanently Moving Out of State
To participate in the IROCC program you must reside in Illinois.  If you have moved out of state, we recommend you contact your local police department or state police, and ask about your state's LEOSA program.
Resource Information

Florida Residents
Coral Springs Police Department LEOSA Qualifications 
Indiana Residents
Indiana Retired Law Enforcement Officer Concealed Carry Program
Kentucky Residents
Kentucky Retired Law Enforcement Officer Concealed Carry Program
Michigan Residents
Michigan Retired Law Enforcement Officer's Firearm Carry Act (LEOSA)
Texas Residents
Texas Commission on Law Enforcement - Retired Federal or Out-of-State Officer Firearms Certificate 
Insurance For IROCC Participants
The IROCC program does not endorse a specific insurance company or plan.  However, we do recommend everyone obtain personal liability insurance.    
Examples of LEOSA, HR 218 insurance, now being used by IROCC retirees:
The above information only pertains to the Retired Law Enforcement Officer Permit.  For information pertaining to the Parole Agent Concealed Carry (IPACC) card please see the specific IPACC page of this site.  It can be found here.
Photo Gallery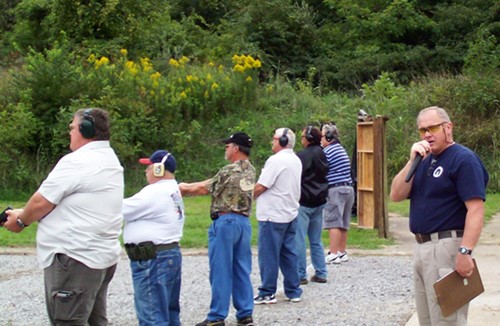 Carbondale Range, 09/14/2012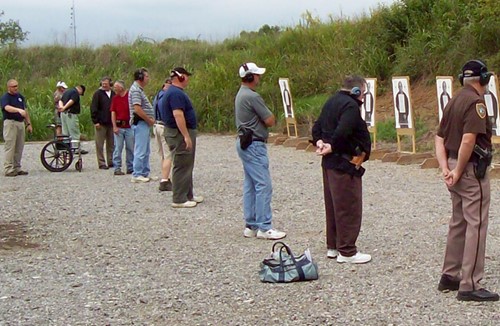 Carbondale Range, 09/14/2012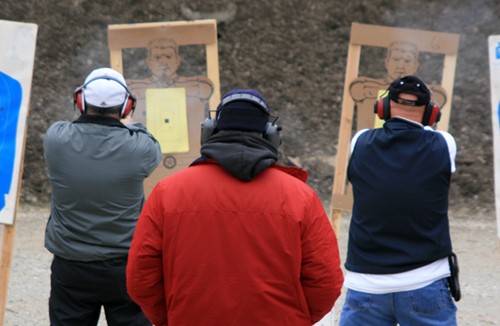 Will County Sheriff's Police Range, 09/17/2009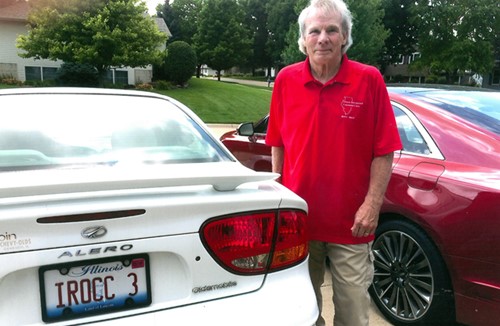 A dedicated IROCC participant.