Applications and Procedures
Coordinating and completing the federally mandated yearly "firearm qualification" and issuance of the IROCC card is the only function statutorily granted the Illinois Retired Officer Concealed Carry program by federal law.
We do not offer legal opinions or attempt to clarify information of these Federal Statues.
Application Process
Step 1: Submit the complete application (New or Renewal) to the IROCC office for processing.
Step 2: Once your application has been processed you will receive a list of all the upcoming qualification shoots. Choose a location and date and attend the shoot.  Written notification of approval/denial of an application shall be sent within 60 working days after receipt of a completed application by ILETSB, unless additional information is needed.
Step 3: Your card will be mailed approximately 10 business days after the qualification shoot. The card is valid for twelve months. Renewal notifications are mailed two months in advance of your expiration date the following year.
Applications
Please select the correct application packet.  If this is your first time applying for the IROCC program, please choose New Application. Please choose Renewal Application if you have previously been in the IROCC program.  
New Application - Click to download form
            1. Introduction Letter
            2. New Applicant Permit Process Instructions
            3. Form 1
            4. Form 2
            5. Form 3
 
Renewal Application - Click to download form
           1. Form A
           2. Form B
Photo Requirements
Each new IROCC participant must submit a photograph to be used on your IROCC permit.  We do not have access to your driver's license photo. Your IROCC card cannot be processed without a photo being submitted.   Renewal candidates are welcome to update their photos.   Please submit the new photo with the renewal application.  
A physical photo can be submitted with your application, or a digital photo may be emailed to irocc@letac.org. The photo must be color and measure at least 2in x 2in (standard passport photo) in size.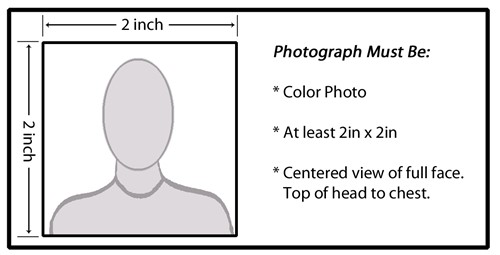 The above information only pertains to the Retired Law Enforcement Officer Permit. For information pertaining to the Parole Agent Concealed Carry (IPACC) permit please see the specific IPACC page of this site.  It can be found here.